HOW WE TRAIN
We are doing training for CATARACT Surgery by  Phacoemulsification method using high-end PHACO MACHINE By ALCON INFINITY with Tortional phaco and  SICS.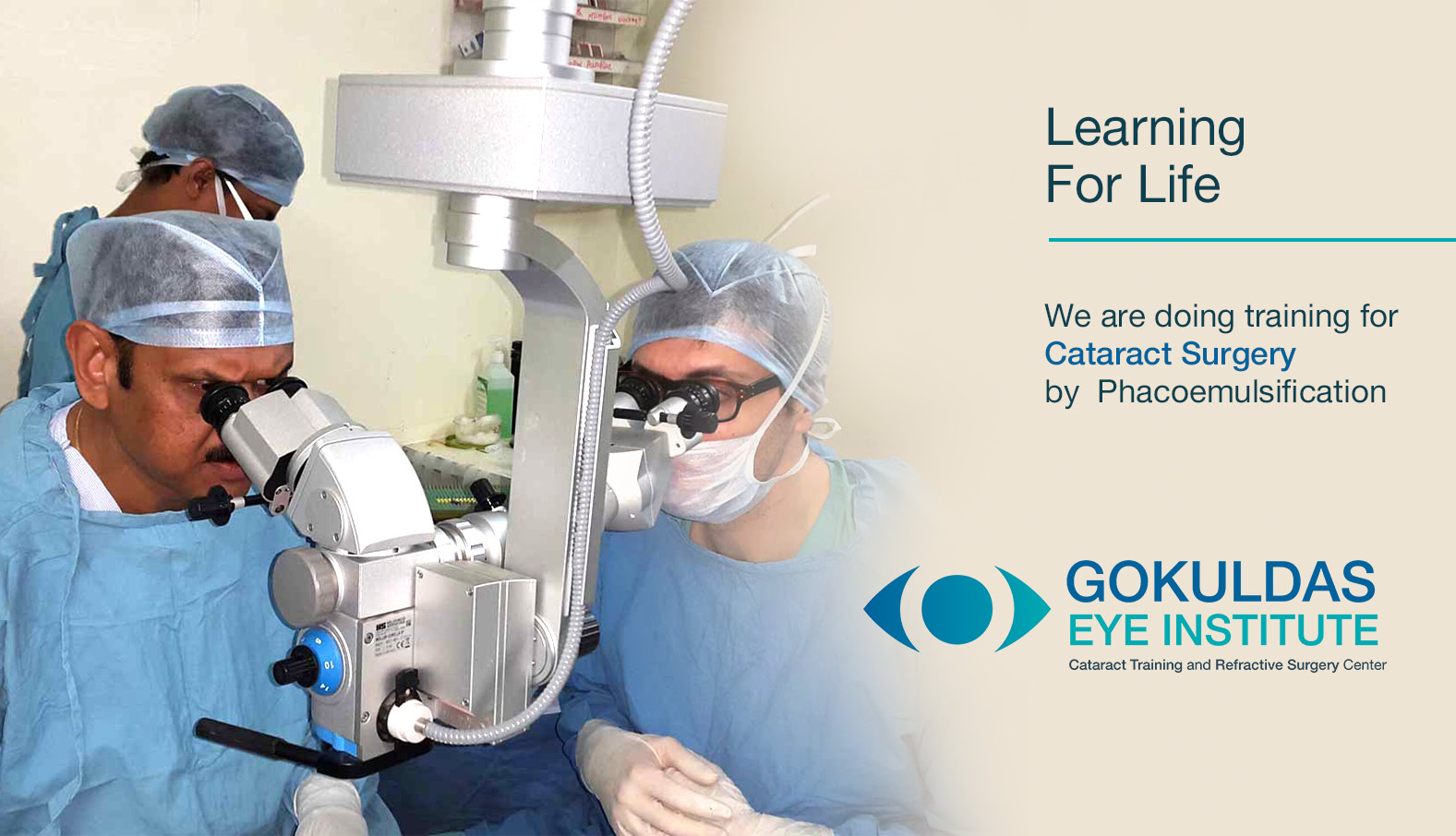 We focus from basics to complete phaco surgery, in step-wise progression and live learning in OR / OT.
We do not allow more than 2 candidates or students at a time in OT along with an expert doctor so as to focus completely and personalised training with discussion during and after OT  We have personal lectures across the table with the help of PPT / VDO on various steps of phaco, Like Incisions, rexhis , hydro procexures, phaco dynamics I /A etc to help you understand the process /science behind it and resolve your quarries and difficulties.
We are sure By the end of your course you will be doing phaco surgery independently and confidently.
A friendly surrounding, personalised training, always ready to help – enthusiastic english speaking staff in operating room, experienced team of trainers, at the end of training you are a changed person, wearing a new attitude & confidence, sure you will feel sad while leaving us!